Being Productive Is The Way To Your Success
Now That You Have Fired Your Boss & Started Working From Home. At Last You Are Doing That You Dreamed Of Since A Long Time. But How Are You Going To Stay Focused With Your Work ? You Are Your Own Boss. How Can You Be Productive In Your Work, When There Is No One To Question You.
Working From Home Is Something We've All Dreamed Of.
You Know, Being Able To Set Your Own Hours, Being Not In Formals And Having The Liberty All Day To Enjoy The Freedom Of Doing What You Want, When You Want.
All These Are Great And Incredible, But It Can Be It Can Be Hard To Stay Productive With All The Different Distractions At Home.
How Do You Stay Focused When You Have Visitors Dropping By All Day Long? How Do You Stay Productive When You Have Your Mind, A Pile Of Dishes Has Been Growing In Your Kitchen ? Or All Those Salesmen Come Calling You ?
We'll Try And Look At Some Simple Ways, Which Will Help You Stay Focussed And Be Productive While Working From Home.
It's Imperative To Find Out For Yourself What Makes You More Productive. What Sort Of Environment Would Do You Like To Work?
There's No Right Or Wrong Answer Here. But It's Certainly Worth Trying These Basic Working Environments Every Once And A While To See What Works Best For You.
Keep Your Work Space And Personal Space Separate:
Try To Create A Separate Work Place Within Your House. You Can Create A Place For Yourself In Any Corner Of The Room Or You Can Also Use The Guest Room. As Long As You Feel Like That You Are Working In A Office. You Can Even Use Your Bedroom And Set Up A Separate Corner.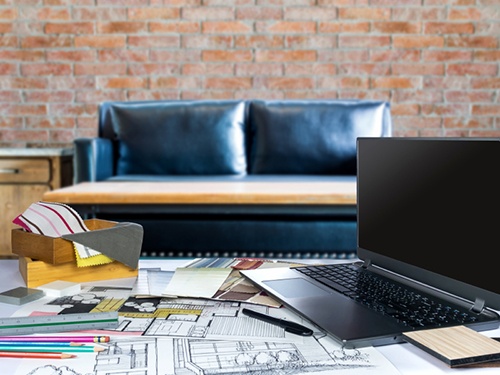 Try Organizing Your Clutter To Save Time
:
Keep The All The Essentials in Respective Places Books, Notes, Notebooks, Pencils, Pens, Files. Documents. It Will Save You Time When U Want Something & You Can't Find It.
You May Be Tempted To Spend Your Day Sitting Around In Your Bermudas Or Some Other Thing , Drinking Coffee, And Eating Junk Food, Watching T.V Or Listening To The Music. Remember Clothes Are Symbolic, And Hugely Affect How You Feel About Yourself
Working Long, Late Hours May Seem Noble, Do Take Time For Yourself.
Most Importantly, Know When To Stop Working. Set Your Timing To Work, Say 11 – 3 Or So. I Have My Own Schedule Depending On My Other Commitments. I Start My Work At 4 In The Morning Until 8 Am. In The Afternoons I Work From 5 Pm To 9 Pm.
Setting A Goal For Every Day Will Ease Your Work And Take The Pressure Off Your Mind. Plan For The Entire Week In Advance, If Possible. Like Say How Many Mails To Be Sent In A Day Or In The Week. What Are The Informations To Be Sent To Your Contacts Or The Prospects.
Make A Check List For Everything That Needs To Be Done.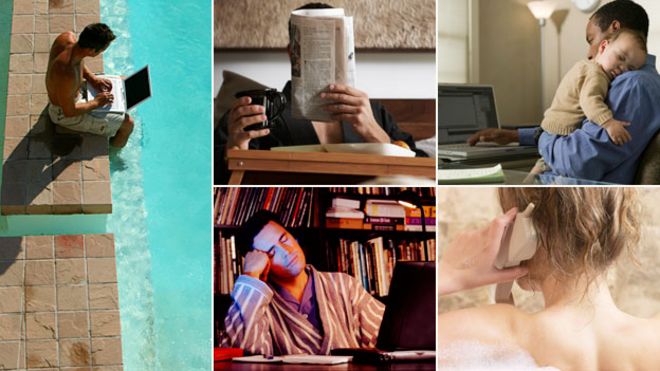 These Are Some Distractions That You May Need To Avoid.
Children And Family Wanting Attention
Inability To Access Proper Office Equipment
The Desire To Complete Household Chores
The Temptation To Keep TV On As 'Company'
Lack Of Proper Work Space
Try And Solve All These Basic Issues

And Put All Of Them Into Actual Practice. It Is Important To Stay Focussed And Be Productive, To Succeed In Your Attempt To Work From Home Opportunities.